1923-1955 Camp Meetings
In the early years, camp meeting locations varied from year to year. Camp meetings rotated to Anoka during 1899-1901 and 1915-1918. Initially the park at 6th Avenue and Brisbin Street was a city park rented to the Adventists. Later, however, the park was actually purchased by the Adventists and they started meeting there annually in 1923. Camp meetings were held there continuously until 1955 with only two exceptions – in 1934 it was held in Hutchinson at Maplewood Academy so attendees could become better acquainted with the school and in 1945 no camp meeting was held due to the federal wartime order that no meetings occur which drew more than 50 people. In 1955, the park was sold back to the city of Anoka and the Adventists changed their camp meeting location to Medicine Lake. There are some, even today, who fondly recall camp meetings at Anoka. Certainly many of our parents and grandparents were blessed by the yearly convocations at Anoka.
This poem aptly captures the memories of Anoka:
The Old Anoka Camp Meeting
The old Anoka camp meeting was where we gathered once a year,
To receive those spiritual blessings that we reverence and hold so dear.
The lame man was there on time with the ringing of the bell
To arouse all from their slumber and to hear of Jesus whom we love so well.
The meadow lark sang around the camp as the sun rose in the east.
What a joy to be there with all, for this wonderful spiritual feast.
How we loved those early morning meetings when we all came out to pray
And to give our testimonies that gave strength throughout the day.
There will never be another like camp meeting till we meet in heaven above;
And when the Saints have all gathered there
they shall bask in the sunshine of His love.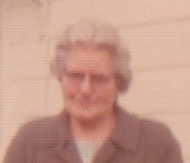 By Helga Marianne Anderson-Parker
(grandmother of the MNSDAHistory Editor)
Camp Meeting Reports from the Anoka Years
Photo Gallery from the Anoka Years