Birth:     June 21, 1836 at Canada
Death:    February 26, 1866 in Oronoca, Olmsted Co., MN
Burial:    Fairview Cemetery, Simpson, Olmsted Co., MN
Findagrave:  22838199
Married: Salina J. Price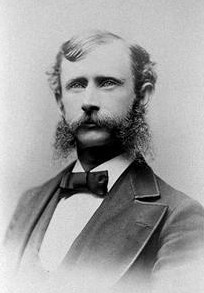 Obituary:
DIED, in Oronoco, Minn., Feb. 26, 1866, of consumption, our beloved brother Eld. John Bostwick, aged 29 years, 8 months, and 5 days. His faith was unshaken in the third angel's message and the final triumph of he truth. He died in full hope of a better resurrection. That name, so sweet to a Christian, often fell from his lips in his last moments. Funeral discourse by Eld. S. Pierce, from the words, Blessed are the dead who die in the Lord from henceforth: yea, saith the Spirit, that they may rest from their labors, and their works do follow them." Rev. xiv, 18. Henry F. Phelps.
Review and Herald, March 27, 1866