Back to Churches
Bemidji Charter Members
Bemidji Pastors
Organized: October 6, 1918
Current Location: 4400 Eckles Road NW, Bemidji, MN   Map
Website: https://www.bemidjisdachurch.com/
Editor: Kathy Joy Parke
Contributors: Arlene (Larson) Frishman (primary contributor), Ramona (Roberts) Larsen, Marilyn (Frishman) Cummings, Laura Cummings, Holly (Parker) Ewert, Nancy Sydow
Bemidji SDA Church Beginnings
The Bemidji Seventh-day Adventist Church had it's roots in the hearts of two of the original member families who were immigrants from Denmark, bringing their faith with them to America. Andrew S. and Jensena Ruskjer with their first child, Martinus, had immigrated in 1887 and then added six more children (Soren A., Mattie K., Karen Petrina, Mary Amanda, Jens Christian and Harry Albert) to their family after arriving in America. They lived on a farm in the Solway area (just west of Bemidji) and Martinus was especially instrumental in starting the Bemidji church, laboring as early as the summer of 1906 as a colporteur (door-to-door Christian book seller) in Bemidji and nurturing the evolving church group. (Northern Union Reaper, July 10, 1906, 7.)
The other family giving roots to the Bemidji church was the Larsen (Larson) family made up of four brothers – Daniel, David, Christian, and George – who immigrated around 1911-1913. (Note: the Danish spelling of surnames is "sen" however many immigrants changed to an Americanized "son" spelling – David and George changed to "son".) Possibly other early members of the church were immigrants also. The Larsen brothers had left their parents, Lars and Oline (Knutsen) Larsen behind in Denmark – their parents having become Seventh-day Adventists through the efforts of Elder John Matteson, the well-known missionary to Denmark who had also worked in Minnesota.
In September of 1918, Daniel Larsen reported the following:
Bemidji – Last April I arrived here and found to my great joy a small company of Sabbath-keepers about seven miles out of Bemidji. Though we are few in number, only three families besides myself which have moved in here from different parts of the country, we have a very good Sabbath school.

Brother M. Ruskjer and wife have held a series of meetings here this summer, the effects of which have proven that they have not been in vain. Brother Ruskjer has had many sweet [and] also bitter experiences. One man ordered him off of the farm so that he could not talk religion with his brother. He also forbade him to talk religion to him when he met him on the road. Three have come out and are obeying the fourth commandment. Two other families also are apparently very much interested. Another, who went South recently was very much interested in the truth. She stayed here just long enough to hear the message. A sister at whose home she stayed while attending the meetings says that she thinks she will keep the Sabbath in her new home.

I ask the Reaper family to pray for those who have commenced to keep the Sabbath that they may be firm and also for those who are interested but yet undecided.

Daniel Larsen – Northern Union Reaper, September 24, 1918, 2.
In addition to being linked in their church building efforts, the Ruskjer and Larsen families were also linked in family ties as George Larson married Karen Petrina Ruskjer and they were lifelong members of the Bemidji SDA Church.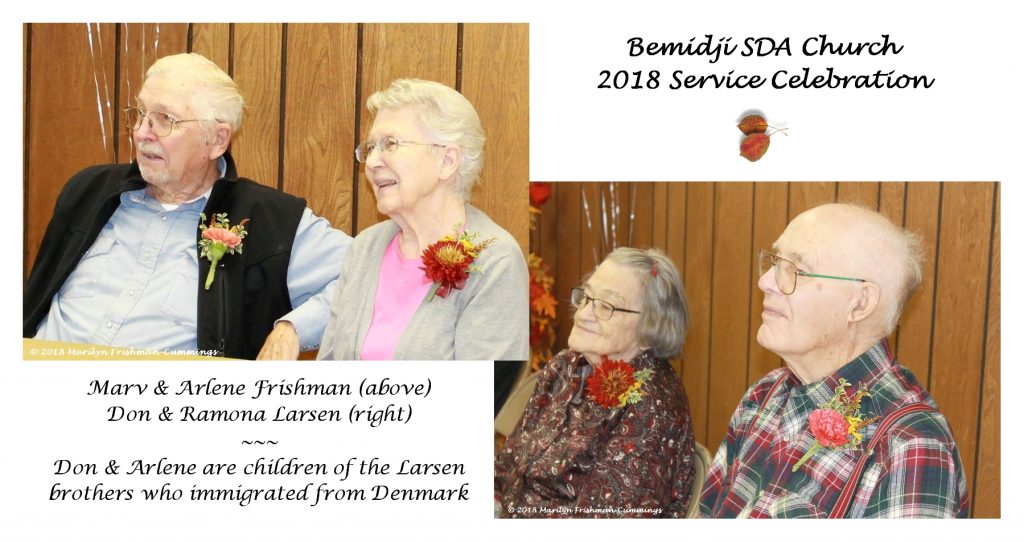 Bemidji SDA Church Organization and Growth
The Bemidji Seventh-day Adventist group originally met in homes in the Bemidji area and they also met in Cass Lake for a while. In October 1918, against the backdrop of World War I headlines and the United States experiencing the worst month of the world-wide Spanish Influenza pandemic, the Bemidji group of Adventists were undeterred in officially organizing into a church with 12 members on October 6 with Elder W. H. Clark, then MN Conference President, leading out. In a visit shortly thereafter, Pastor Anol Grundset (whose younger half-brother, Henry, would later pastor the Bemidji church), reported:
Wilton [between Bemidji and Solway] – My first visit to this newly organized church was made last Sabbath. Our believers here are widely scattered so do not all meet in one place in the winter time. Three Sabbath schools are held to accommodate the Sabbath-keepers in the various localities.

I was glad to meet the three Larson brothers. David had just returned from a training camp. He is a brother of Chris, who has attended the Seminary at Hutchinson. We hope to see these young men in school soon.

Our conference laborer, Brother Martinus Ruskjer, who has successfully labored here, is now located in Bemidji and already is seeing some fruits of his labors. May the third angel's message be hastened and may the honest in heart everywhere be searched out even among the northern pines.

Anol Grundset – Northern Union Reaper, February 18, 1919, 3.
Towards the end of 1919, Martinus Ruskjer was pleased to report the progress of the church group and the organization of a school:
Bemidji – It will undoubtedly be a new thing to hear from this part of the state but nevertheless it is on the map and some work has been done here in carrying the Third Angel's message to the people. We are glad to say that we feel sure there are some honest of heart here too that are longing to hear God's last warning message to a world of sin.

It is now about a year and a half since we took up the work at this place. Besides the work here at Bemidji short efforts have also been conducted at Spur and Becida which have been very successful.

During Elder Clark's visit at the close of our first summer's work a church was organized. We do not have a church building here, but our church organization is growing in membership as well as in spirituality. Its membership has more than doubled this last year, and we believe it has a bright future.

The Brethren nearly all felt that we must have a church school so that our children can get a Christian education which will better prepare them to stand in the time of trouble. On July 5 Elder Hiatt met with us and after a short talk on the necessity of a church school the Brethren began to make pledges for its support. Soon we saw our way clear to hire a teacher. The Brethren at Lockhart, Eagle Bend, Anoka, and Barnesville helped us in securing seats, books, charts, etc. For all these favors we are thankful.

Our church school opened September 2 with an enrollment of eight, which has now increased to 14. The spiritual atmosphere of our school is excellent and marked advancement has been made in all branches of school work.

The Junior Missionary Volunteer Society, which was organized August 16 by Elder C. V. Anderson, is progressing nicely under the able leadership of Miss Ruskjer.

We solicit the prayers of God's people for the work here.

M. Ruskjer – Northern Union Reaper, November 25, 1919, 9-10.

Note: The town of "Spur" mentioned, is likely referring to Cedar Spur Post Office which transitioned to Lake of the Woods County when it was split off of Beltrami County. Cedar Spur was on the Northern Pacific Railroad in what is now McDougald Township located between Baudette and Williams. (See Minnesota Place Names: A Geographical Encyclopedia, by Warren Upham, Section: Lake of the Woods County, pg. 319.)
After initially meeting in homes, the members later met in the upstairs of a hardware store. In June 1920, the group, which had grown to about 50 members, acquired a lot on the southeast corner of 9th Street NW and America Avenue NW and a church building was constructed. It took quite some time to get the cement block structure finished with many members being involved in the work. Church member, Mrs. Lena Back, had a brother, John Olson, who lived two blocks from the church and was in the plastering business – he plastered the church both inside and outside. As the building developed, the membership likewise grew as noted in this 1925 report:
BEMIDJI May 16, will not soon be forgotten at Bemidji. In spite of the cold and windy weather the baptismal service was held in the open by the lakeshore. Thirty-five who have accepted the message as a result of the effort were added to the church. There will be another class ready for baptism when it gets warmer.

About 150 attended the services in the new church preceding the baptism, and twice that number witnessed the baptism in Bemidji Lake. Apparently a splendid impression, was made.

Elder B. O. Engen is spending most of his time looking after the building of the church. He is putting in long hours every day. Brother Moen, one of our new converts, is a splendid carpenter and puts his soul into his work. I don't know what we would do without him. I hope to see him in the ministry ere long. Mr. Carsen, the Bemidji Bond Master, used to be a contractor and has given us the benefit of his many years of experience. His services have certainly been appreciated. Many of the brethren have also assisted with the building, and the sisters are waiting for an invitation to help with the painting, etc. We have a splendid band of willing workers in Bemidji. Remember us in your prayers.

M. E. Anderson. – Northern Union Reaper, May 26, 1925, 4.
In 1941, a fire destroyed part of the building but God provided when the Bethel Lutheran Church and the Salvation Army graciously allowed the Seventh-day Adventist members to use their places of worship until their church was repaired in April 1942. At that time, it was reported that the Bemidji church was dedicated debt-free on April 19, 1942. (Review and Herald, May 28, 1942, 31.)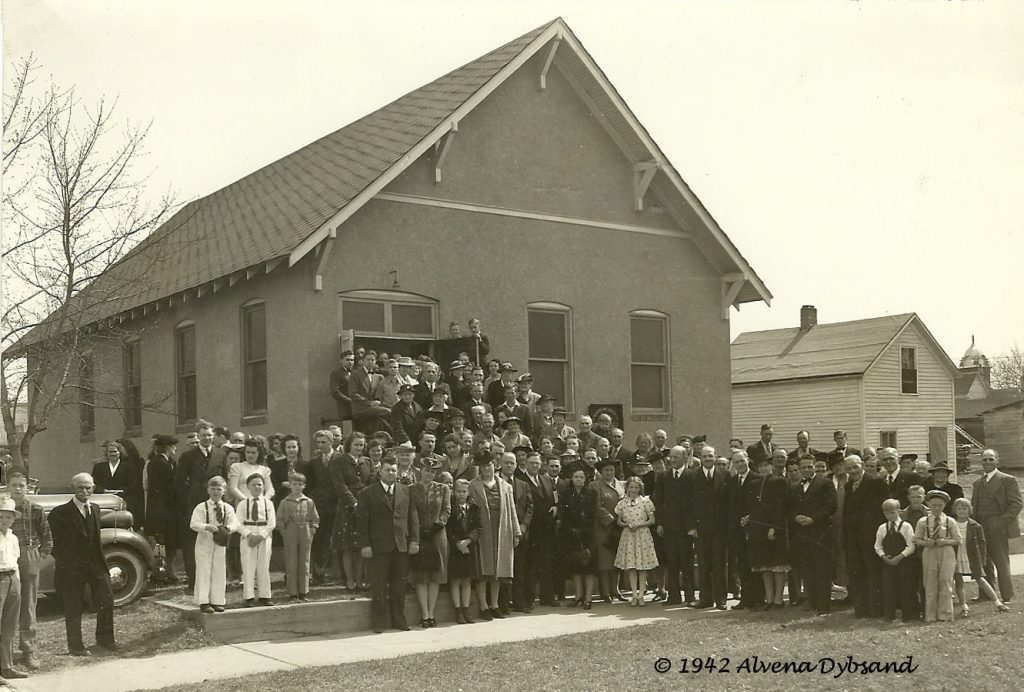 Through the years, God blessed and the Bemidji church continued to flourish, eventually outgrowing the quarters at 9th and America. After the death of his wife Petrina Ruskjer-Larson in 1971, George Larson, a charter member, donated land for a future church to be located at 4400 Eckles Road NW in Bemidji. In April 1974, the church on 9th and America was sold (it is now the People's Church) and the church members commenced meeting at the church school for services until a new church was finished on the land donated by Mr. Larson. The members took an active role in building a new sanctuary with their monetary donations, physical work, and prayers. Some who performed actual construction work were: Don Cooper, Lyle Jewell, brothers Eldon and Jerry Johnson, Don Larsen and son Dick Larsen, David Larson, Dr. Duane Wohlfeil and wife Theresa (who was the building committee chairperson), and several others. It is remembered that Lyle Jewell fell and broke his arm while the roof was being put in place.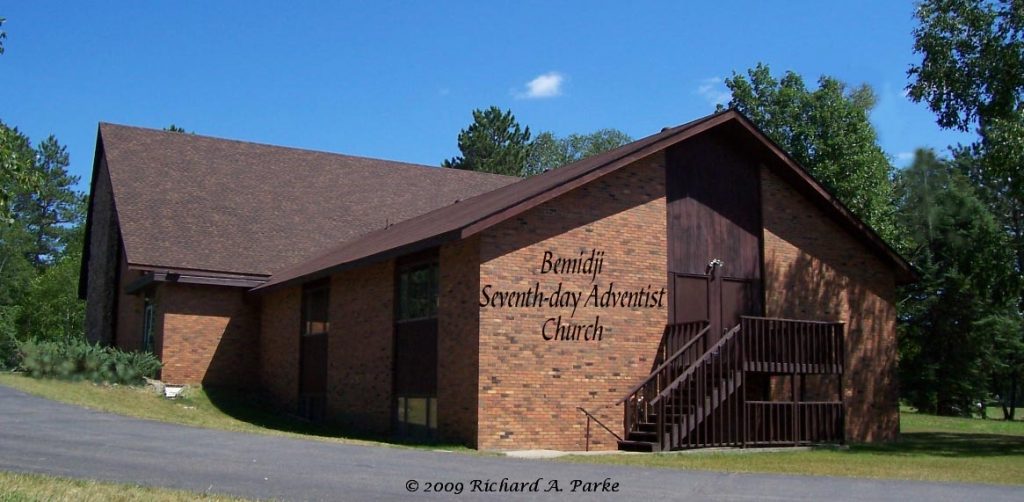 In April of 1976 the new structure was completed enough to start holding weekly services there. On August 15, 1981, the new church, with a seating capacity of 250, was dedicated, Elder Byron Lighthall being the pastor at that time. Read about the dedication service here.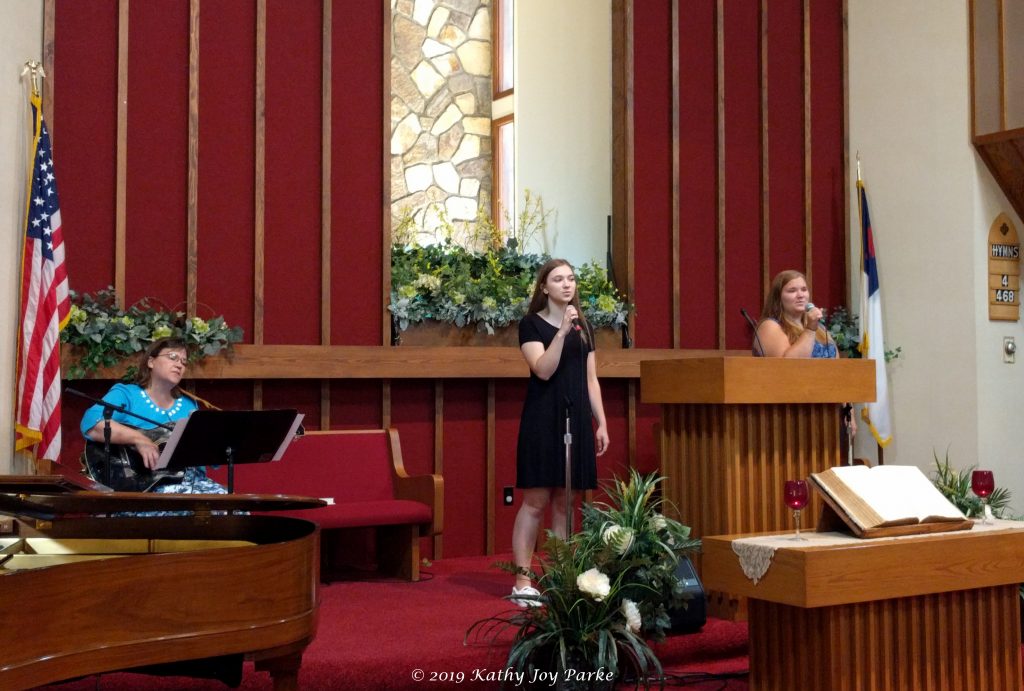 Bemidji SDA Church School
As the Bemidji Seventh-day Adventist Church rapidly grew from it's humble beginnings, Christian education became an important priority for the members. In 1919, a church school was started with Petrina Ruskjer (Larson) as the teacher of 8 students, the attendance soon increasing to 14 students. (Northern Union Reaper, November 25, 1919, 9-10.) The school met in the teacher's home on Delton Avenue NW and 15th Street NW. This school continued to operate until 1936 when it was closed. In 1950 a school was again opened, this time in the church basement at 9th and America with 17 students and Ramona Roberts-Larsen as teacher. The church school continued there until 1956. On April 23, 1955, the church voted to build a school on the northwest corner of Delton Avenue NW and 15th Street NW and the new school was ready by September 1956. An addition was later made to the school to accommodate the expanding number of pupils – ground-breaking for the addition taking place on May 5, 1971 for a $22,000 addition of a 38 x 60 foot addition. (Review and Herald, July 8, 1971, 26.) For a number of years a 9 grade (1-9), 3 teacher school was maintained with the Northome church lending additional support and students. The school operated until 2002 when it was closed and eventually sold (the structure is no longer standing).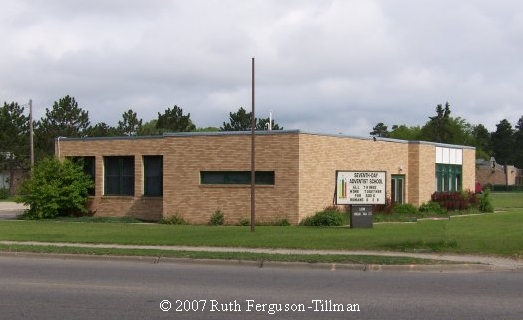 Bemidji SDA Community Services
The Bemidji Seventh-day Adventist Church has a long-standing history of serving the community around them. The Community Services ministry (called "Dorcas" in the early years) began serving the public from the church on 9th and America where there was a little building on the east end of the church lot which was used for Community Services activities. The little building, which was dedicated in 1959, had just two rooms and was small but it was a beginning. The Review and Herald reported of the 1959 dedication:
November 15, the newly completed welfare center building on the Bemidji, Minnesota, church grounds, was dedicated. Representatives from the General, union, and local conferences were present. The former pastor, H. M. Dukes, and the present pastor, Philip Young, both deserve much credit for the completion of this center.

Review and Herald, January 21, 1960, 27.
The Dorcas made quilts and other items to be given away and the surrounding community brought clothing. Arlene Larson-Frishman recalls that, to get the Dorcas building started, her aunt, Karen Petrina (Ruskjer-Larson), made her Uncle George (Larson) go around and ask people if they had clothing to donate and he really didn't like doing that! But after a while, abundant donations started coming in without Uncle George's solicitation efforts!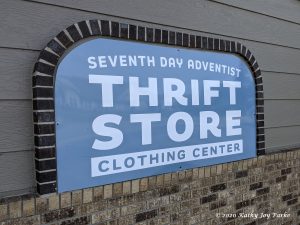 After the church at 9th and America was sold, the Community Services Center moved to it's present location at 810 Fifteenth Street. This land was donated by Dora Olson-Larson (wife of David Larson, Sr.), when Dora's sister, Alice Olson, passed away. The lot next to it was purchased when Jennie Burgeson-Klinger passed away (sister of the well-known MN SDA pastor, Elder Vernon Burgeson). Both Alice and Jennie were faithful church members of the Bemidji SDA Church.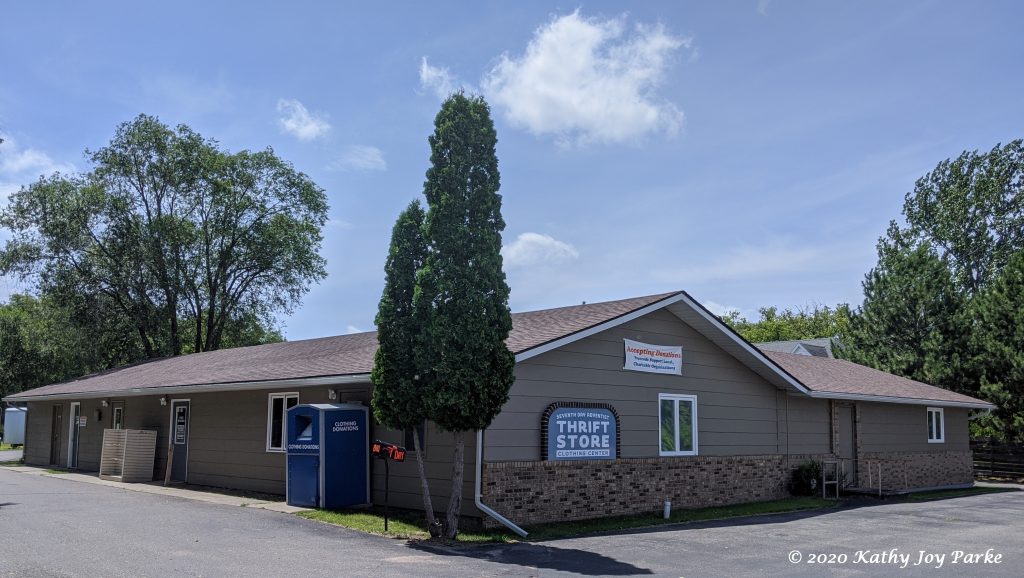 Since that time, the Community Services Center ministry has grown tremendously, currently serving more than 100 people a week and sending many semi-truck loads of extra clothing to third world countries.

Following are some Review and Herald excerpts extolling the efforts of the Bemidji Community Services group through the years:
"Eleanor Verlo and Dorothy Coyle led out in a cooking school held in the Bemidji, Minnesota, church school recently. Forty-two enrolled for the special classes." Review and Herald, March 30, 1972, 21.
"Bemidji, Minnesota, Community Services Center workers report that December 20 was an especially busy day for them. In four hours they gave 527 items of clothing and shoes, 16 articles of bedding, 71 toys and miscellaneous items, and 150 pieces of literature to 33 clients." Review and Herald, March 9, 1978, 21.
"In reviewing their activities for the past year, workers at the Bemidji, Minnesota, Dorcas Society found they had given away 2,314 articles of clothing, 432 pieces of literature, 18 articles of bedding, and 562 miscellaneous items. They had packed 1,135 boxes for overseas shipment, made 30 lap robes for nursing homes, and collected baby clothes and items for the Voice of Prophecy Gift Store. A bean-and-bread sale provided $100 for the local worthy-student fund, a nutrition class was conducted through the local high school's adult-education program, 100 cookbooks were sold at the nutrition class, and the society members volunteered to deliver meals on wheels for one month. Of the 359 persons who were helped, two are taking Bible studies." Review and Herald, February 21, 1980, 22.
Bemidji SDA Church – Other Ministries
Other ministries carried on by the Bemidji Seventh-day Adventist church have included a Pathfinder club, the Otters, where club members enjoy club meetings, camping, and service adventures designed to develop Christ-like citizens of the youth involved.
Since 2009, the Bemidji Church has hosted a Native American children's ministry, "Cass Lake Fellowship," on the Leach Lake Reserve with Bob and Holly Ewert leading. Activities include singing, Bible classes, nature lessons, crafts and a Pathfinder Club, the Cass Lake Servants, started in 2012.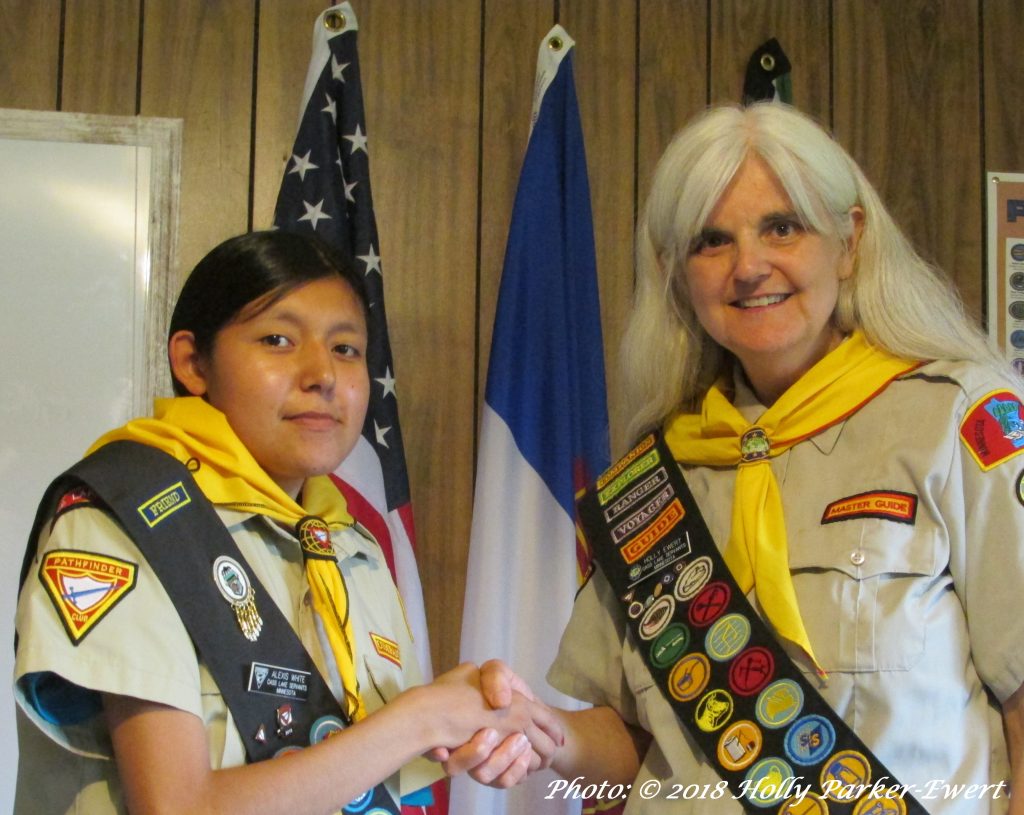 The Bemidji Church has also conducted CHIP (Coronary Health Improvement Project) lifestyle enhancement seminars.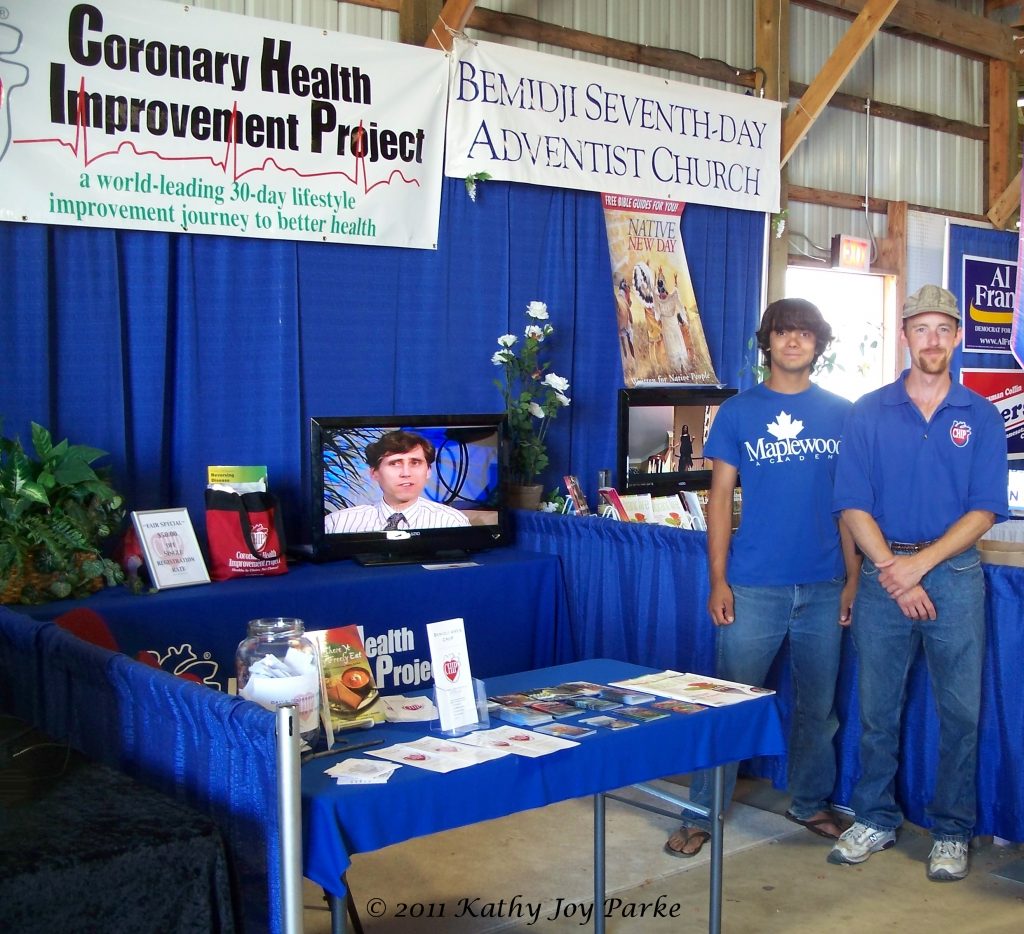 Each summer, the church hosts a fair booth at the Beltrami County Fair – a ministry that the church has continually supported since the first fair booth in 1959.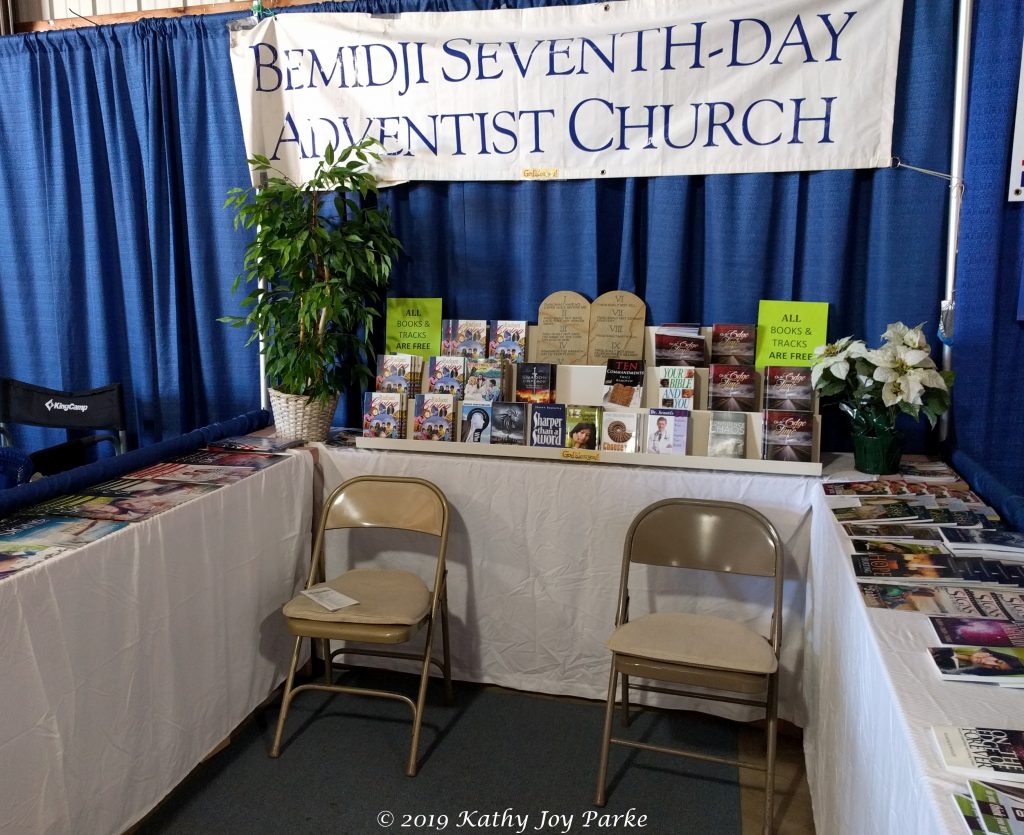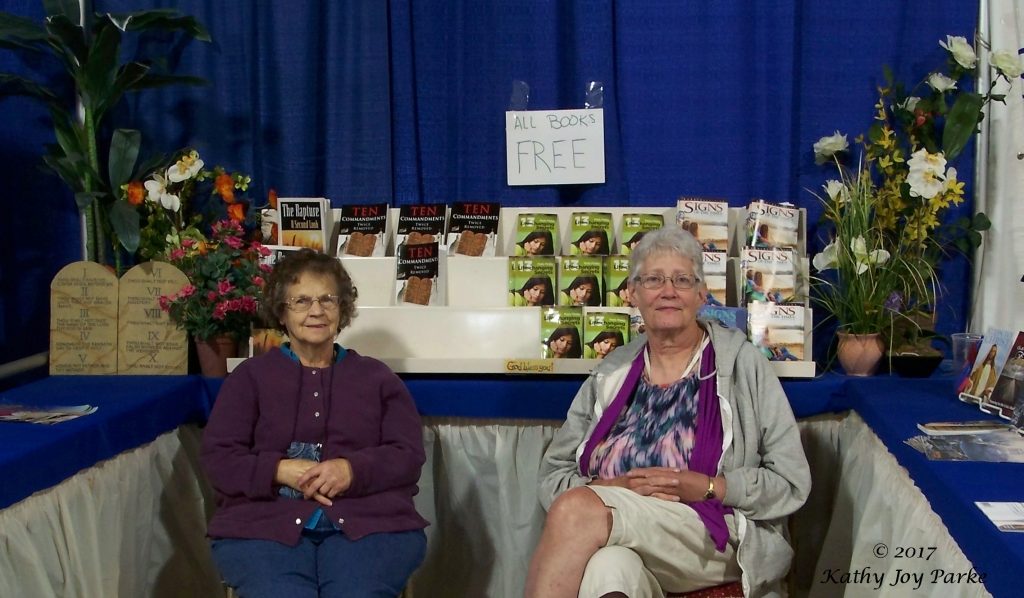 In addition, the church is known for it's superb potlucks and warm Sabbath morning greetings to fellow members and visitors!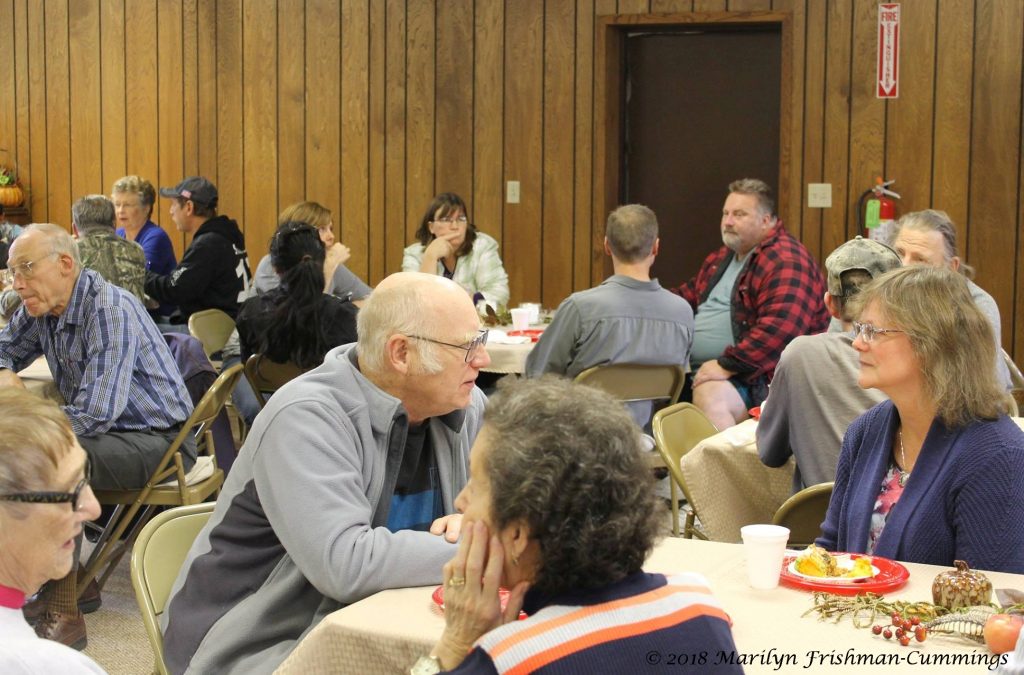 Bemidji SDA Church Ministry Reaches Beyond It's Home Community
Through the years, the Bemidji Seventh-day Adventist Church has given a foundation to a number of members and their children and grandchildren who have reached out beyond the circle of their little church in the north woods.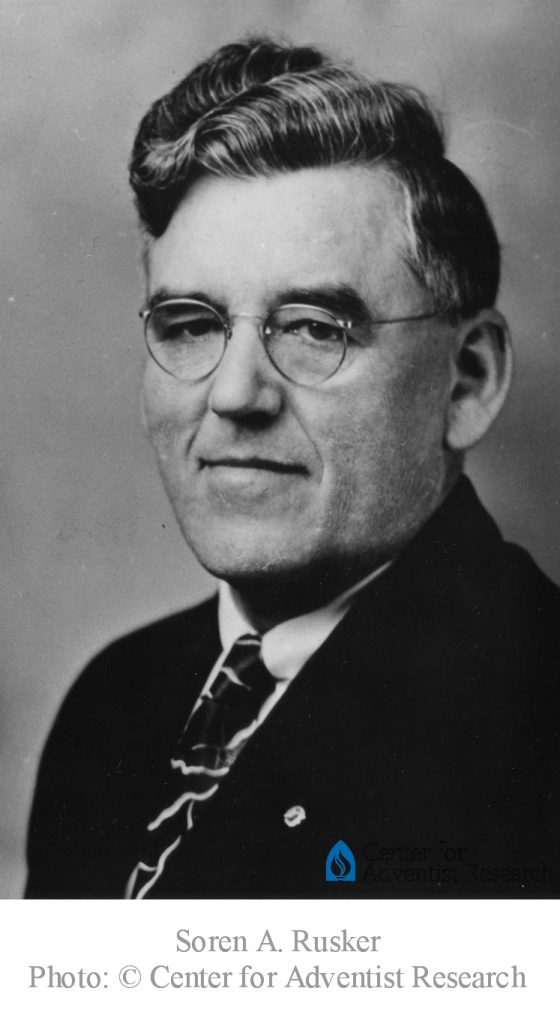 Martinus, Soren, and Jens Ruskjer all became SDA ministers with Jens and Soren eventually ministering outside of Minnesota. Arlene Larson-Frishman remembers Soren returning to Bemidji to speak and that Jens was a missionary to South America. Bemidji SDA Church member, Willie Wash, met Soren in Tennessee and Soren told him about chopping a hole in the lake ice for baptisms while in Bemidji. At first Willie didn't believe it but, talking with Dick Sletwick later, Dick said it was true as his mother was one of the ones baptized in that fashion at Bemidji!

As another point of interest, the primary contributor of this Bemidji church history, Arlene Larson-Frishman, recalls that her father, David Larson, Sr., went to church school in Denmark with Christian Andersen who relocated to the Hutchinson, MN, area. Three of Christian Andersen's children – Harriet, Kenneth, and Alvin – attended Maplewood Academy (MWA) with Arlene and her brother David Larson, Jr. Later Arlene's children attended school at MWA with Harriet Andersen-Anderson's children and, more recently, their grandchildren attended MWA together. So four generations of Larsons and Andersens went to SDA schools together with the first generations starting in Denmark! Additionally, Clinton Anderson, son of Harriet, was a teacher for 18 years in the Bemidji Church School and Arlene's granddaughter, Laura Cummings, and Harriet's daughter, Kim Anderson-Wooster, worked together at MWA!

Other Bemidji members who served at Maplewood Academy include Peggy Johnson (Mrs. Eldon) who was the Food Services Director and Carol Jenson-Jourdan (Mrs. Cameron) who was the Girl's Dean. No doubt there are many other former members who also have reached out to serve in various areas of this nation and the world at large, sharing God's love with all those about them.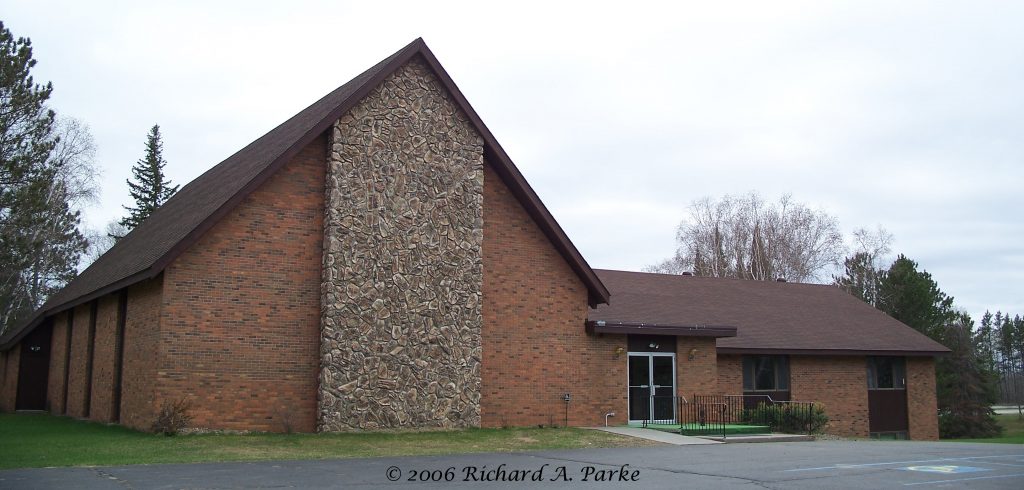 Well done, thou good and faithful servants!
And so it is, that for over a century now, the church that started with the humble beginnings sparked by a few Danish immigrants to the north woods of Minnesota has touched the lives of many along the way, bringing the love of Jesus and hope of heaven to so many who have, in turn, shared the love of Jesus with still others!