Born: October 04, 1892 in Minneapolis, Hennepin Co., MN
Death: February 14, 1934 in Blackberry, Itasca Co., MN
Burial: Hazelwood Cemetery, Blackberry, Itasca Co., MN
Findagrave: 60717207
Spouse: David Carl Anderson
Parents: Axel Victor Anderson and Hilda Christina Carlson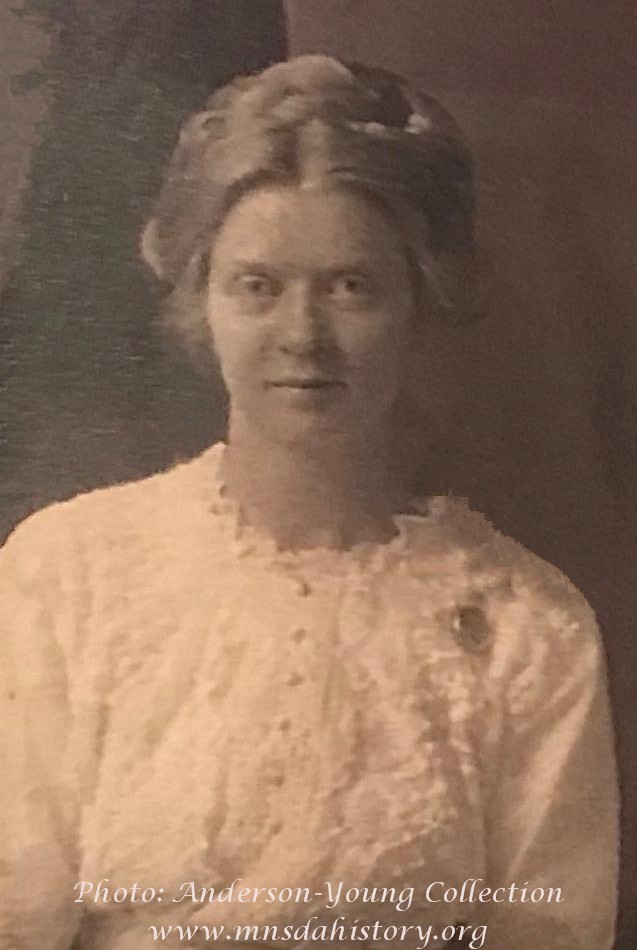 Obituary:
ANDERSON – Frances Christina Anderson was born Oct. 4, 1892, near Minneapolis, Minn., and died Feb. 14, 1934, at Blackberry, Minn. At the age of sixteen she joined the Seventh-day Adventist church to which she remained faithful. In 1915 she was united in marriage to David C. Anderson. To this union four children were born. Elder Clarence V. Anderson, of the Northern European Division, and Elder Verner G. Anderson, of the Southern Union Conference are brothers of the deceased. Words of comfort were spoken by the writer at Blackberry on Sunday, February 18.
Aug. S. Anderson.
Central Union Reaper, March 13, 1934, 7.