Back to Biographies
Back to MWA Principals
1918-1920 Maplewood Academy Principal
Born: September 20, 1879 in Jutland, Denmark
Death: April 17, 1975 in Riverside, Riverside Co., CA
Buried: Olivewood Cemetery, Riverside, Riverside Co., CA
Findagrave: 148457231
Spouse: Amelia Olivia Pangburn
Parents: James Peter Anderson and Kirsten Rask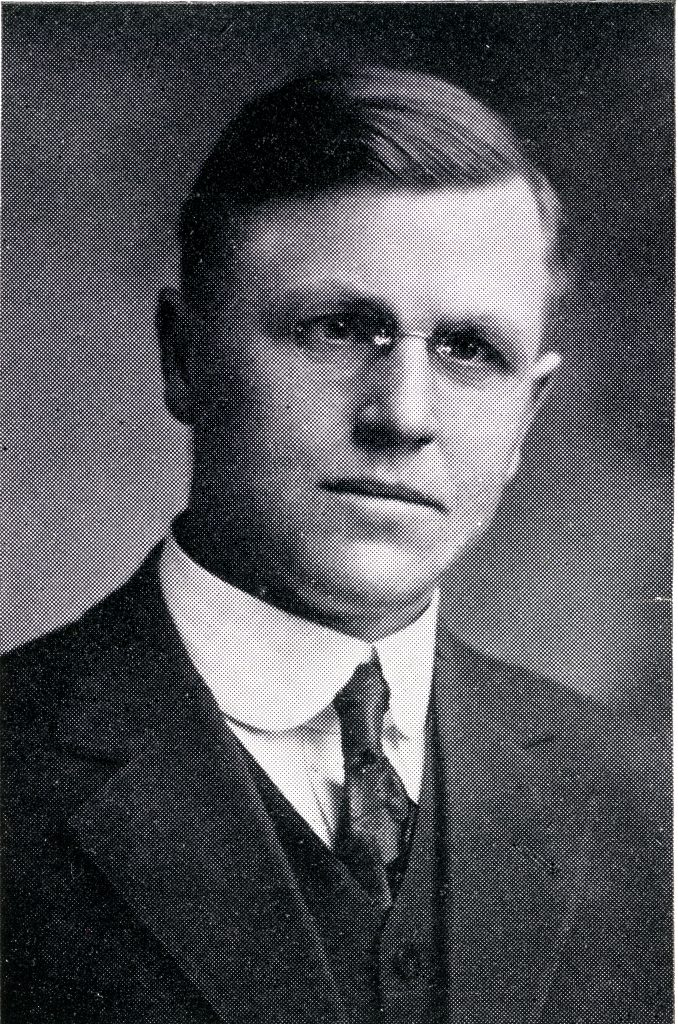 Obituary:
Anderson, Lawrence R. – b. Sept. 20, 1879, Jutland, Denmark; d. April 17, 1975, Riverside, Calif. He graduated from Union College in 1904, and that year he became a church school teacher. He served in educational and ministerial fields in Nebraska, Wyoming, Ohio, Western Canada, Minnesota, and California. In 1912 he married Olive Pangborn [sic]. He earned his Master's degree at the University of Nebraska and was ordained in 1919. Survivors include his wife; two children, Pauline Merkler and Gordon; six grandchildren; and a brother, Henry.
Review and Herald, June 26, 1975, 16.
Career Highlights:
Lawrence Anderson, who has been engaged in ministerial work in Cheyenne, Wyo., since the close of school last spring, has returned to College View and will take work in the Nebraska University the rest of the year.
Educational Messenger, January 10, 1908, 4.
Lawrence R. Anderson, Mount Vernon, Ohio, teacher in Mount Vernon College : "It was my good fortune to attend Union College nearly six years. I now look back upon those days as some of the brightest spots of my life. I am glad that it was my privilege to be a student there. My fondest wish for the institution is that it may become more efficient from year to year, and that it may be the means of training many young men and young women for the fields that are already white for the harvest."
Educational Messenger, July 1912, 13.
MAPLEWOOD ACADEMY – We are pleased to pass along the good news to the patrons of the Academy that Prof. Lawrence R. Anderson has been elected principal for the coming year.
Northern Union Reaper, July 9, 1918, 1.
Professor L. R. Anderson, former teacher in Union College, and recently of Mt. Vernon Academy, has accepted the principalship of the Maplewood Academy in Minnesota.
Central Union Outlook, July 16, 1918, 4.
The first chapel exercise was held on the evening of September 18. Each teacher spoke briefly. The students especially enjoyed hearing the new teachers: Prof. L. R. Anderson, the principal …
Northern Union Reaper, October 8, 1918, 4.
L. R. Anderson (1904) heads the history department of Pacific Union College.
The Educational Messenger, July 1924, 9.