Born: August 25, 1873 in Minnesota
Death: May 04, 1932 in Stearns Co., MN
Buried: Sather Family Cemetery, Glenwood, Pope Co., MN
Findagrave: 181950290
Spouse: Mathelda Annette (Tillie) Peterson
Parents: Haagan Sather and Mary B. Olson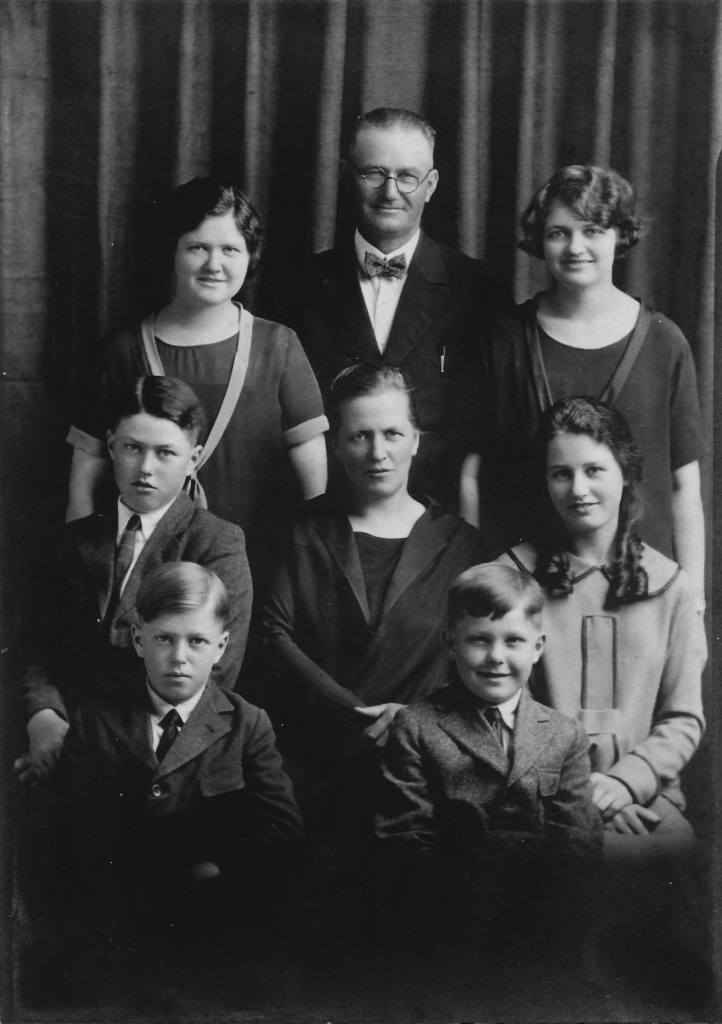 Obituary:
We were sorry to hear of the death of Brother H. O. Sather, the elder of the Gilchrist church, on Wednesday of last week. It was planned for the funeral service to be held on Sunday, May 8. We extend to those who mourn the loss of a loved one sincere sympathy.
Central Union Reaper, May 10, 1932, 3.

The school family was made sad recently to learn of the death of Brother H. O. Sather, of Gilchrist, father of Myrtle and Harry Sather, who are attending Maplewood this year. Representatives of the teachers and students assisted in the music at the funeral, which was held on Sunday, May 8. Our sincere sympathy is extended to those who mourn.
Central Union Reaper, May 17, 1932, 5.

SATHER.-Henry O. Sather was born in Minneapolis, Minn., Aug. 25, 1873. At the age of five he went with his parents to Gilchrist, Minn., which has since been his home. On Dec. 22, 1899, he was united in marriage to Miss Tillie Peterson. This happy union was blessed with nine children, three of whom preceded their father in death. He leaves to mourn their loss, his wife, six children, an aged father, three sisters, and two brothers. The deceased was, at the time of his death, elder of the Gilchrist church. He passed away May 4, 1932, and was laid to rest in the family cemetery. Elders C. Edwardson, D. Gulbrandson, and the writer conducted the services. Music was furnished by members of Maplewood Academy.
N. R. Nelson, Central Union Reaper, June 21, 1932, 7.